Alright, it's been a few months now. You've already seen my check-in for my 10 Bookish Goals, now it's time to take a look at my list of 22 Books I want to read in 2022. How am I doing? Better or worse than the 10 Bookish Goals? I guess there ain't nothin' to it, but to do it, so let's do it!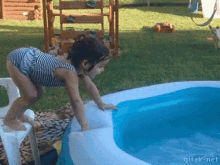 Same breakdown as last time: Sub Box books, last chance books, veteran ARCs, and other. Look for the update in square brackets [ ] to find out if I've read it or not. I'll also include links to my review if I've written one OR just a star rating if I've read it but not reviewed.
Subscription Box Books
1. Flawed by Cecelia Ahern [Read 3.5⭐)
Received from OwlCrate – Goodreads
2. Woven in Moonlight by Isabel Ibanez [Unread]
Received from OwlCrate – Goodreads
3. Saving Meghan by D J Palmer [Unread]
Received from Unplugged Adult Box – Goodreads
4. To Kill a Kingdom by Alexandra Christo [Unread]
Received from Unknown- Goodreads
*If you know, let me know in the comments because it's driving me crazy. I haven't gotten Enchanted before.
5. The Truth Beneath the Lies by Amanda Searcy [Unread]
Received from PageHabit- Goodreads
Last Chance Books
6. The Book of M by Peng Shepherd [Unread]
7. Hotel Ruby by Suzanne Young [Unread]
8. Flame in the Mist by Renee Ahdieh [Unread]
9. The Siren by Kiera Cass [Unread]
10. Again, but Better by Christine Riccio [Unread]
Veteran ARCs
11. The Best Lies by Sarah Lyu [Unread]
12. The Chain by Adrian McKinty [Unread]
13. The Ravens by Kass Morgan and Danielle Paige [Unread]
14. The Perfect Child by Lucinda Berry [Unread]
15. Such a Fun Age by Kiley Reid [Unread]
16. Michigan vs. the Boys by Carrie S. Allen [Unread]
Other
17. The Book of Essie by Meghan MacLean Weir [Unread]
18. Super Adjacent by Crystal Cestari [Unread]
19. Ember and the Ice Dragon by Heather Fawcett [Unread]
20. The Shadow of What was Lost by James Islington [Unread]
21. The Con Artist by Fred Van Lente [Unread]
22. Ararat by Christopher Holden [Unread]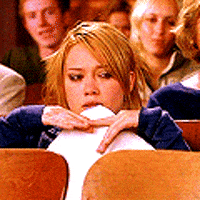 Ok to be honest, I knew this one was bad. I've actually been keeping track of these – and yet I still have managed to NOT prioritize them. Shame, shame, shame. I have no real excuse for not picking them up. I've looked at a couple of these, but then decide to go with something else. I need to stop doing that.
How's your 22 book in 2022 going?