Well I missed March's TBR completely, but I'm back with a new TBR.
Once again, I'm not sure what I'm wanting to read – really it's the reason I missed March. I do have a couple of buddy reads this month and I've got a couple of group reads I'd like to join. Other than that I'll likely just end up picking up what I'm in the mood for.
So without further adieu, here are the books I'm hoping to get to this month.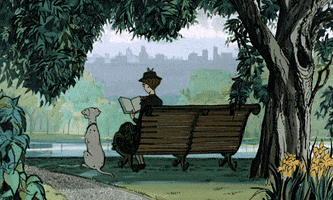 The Series Slayers, over at TBR and Beyond Book Club on Facebook, are continuing to tackle backlist series. In April, we'll be starting The Diviners by Libba Bray. I'm especially nervous about this one. The books in the series are a little larger, plus everyone seems to love this series (maybe except the last book) and I really want to love it as much as them!
We have a couple of novellas for the horror buddy read and I figured they would be easy enough to squeeze in between bigger books! Come Closer by Sara Gran is one I've never read and don't know much about. I'm even more intrigued because Kayla from Books and Lala and Gavin from How to Train Your Gavin loved this one!
I'm hoping to read Only on the Weekends by Dean Atta this month in an attempt to read more of my ARCs – plus its a novel in verse so not as daunting feeling as some others. Only a Monster by Vanessa Len is a group read with TBR and Beyond Book Club. I'm hoping to get to it and it would help me work on reading more of my subscription books! Last one of my hopefuls is Cinder by Marissa Meyer. I'm hoping to binge this series to help towards my series completion goals. I think those are the only ones that I'm leaning towards this month – and who knows how many of these will succeed lol.
Have you been mood reading more lately? Or do you stick to a set TBR? Somewhere in between? Let me know in the comments.