In my adorable attempt at being productive and get ahead on posts I managed to create this post twice – once with this interview and once as a spotlight. Good job past me, clearly you were on track one minute then gone the next lol. Clearly I didn't catch it in time before the spotlight post went up, but I wanted to share the amazing interview, so two posts it is lol.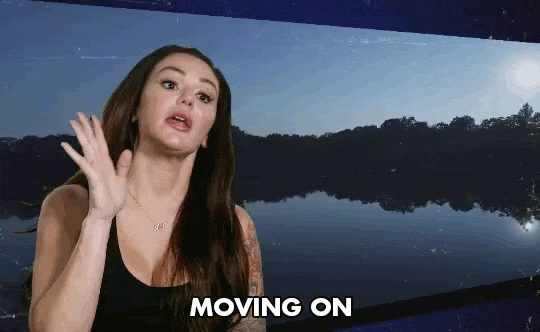 Welcome to my stop on the TBR and Beyond Tours Book Tour for Frozen Hearts and Death Magic (Of Fire & Fae #1) by Day Leitao. Can I just say this cover drew me in, but the premise kept me! It has everything I love – multi-POVs, forbidden love, enemies to lovers, royal intrigue, and magic! I was lucky enough to get the opportunity to interview Day Leitao! Check out her answers below. Also, don't forget to check out the tour schedule and visit other content creators for more thoughts.
Meet Day Leitao
I'm originally from Brazil but I've been living in Canada for over 10 years now. I have some influence from Brazilian writers and Brazilian culture, but I also read popular books in English. I watched some Anime as a kid, my favorite being Yamato.
I've always loved to write stories, and I like to always include romance, action and humor in my writing. I think stories can touch us deeply. I live in Montreal, Canada, with my son.
My books include the Ya fantasy series Kingdom of Curses and Shadows, Portals to Whyland, and the sci-fi standalones The Sphere of Infinity and Star Spark.
Check out my blog for some news, updates, and nonsensical ramblings.
About The Book
Title: Frozen Hearts and Death Magic
Series: Of Fire & Fae 1
Author: Day Leitao
Publisher: Spark Wave
Publishing Date: January 22nd, 2022
Page Length: 458
Genre: Fantasy Romance
Age Range: YA
Rep: disability, Latinx (author)
Synopsis:
It all started with a kiss. A forbidden fae kiss.
Naia was raised in the shadow of her twin brother, the crown prince, who has iron magic much more powerful than hers. But Naia has wishes of her own.
They awaken when she finds a white fae almost dying in the woods. She only heard of them in stories; the dreaded race that razed cities to the ground, killed her grandparents, almost rid Aluria of humans—until they disappeared. Now, twenty years later, are they back? Is there another war coming? But the fae is evasive and secretive. He's also alluring and fascinating, more beautiful than anyone she's ever seen. And then it happens: she kisses him—and nothing will be the same again.
In another kingdom, Leah, a necromancer princess, has to find a husband in less than four days, during the Gathering, when royals from all over Aluria meet. Her family makes it very clear that she can pick any prince she wants—except one: Naia's brother. And it turns out that he's the one; the one who makes her heart beat faster.Meanwhile, war looms over the land. One of the kingdoms is amassing immense power. The White Fae might be returning. Amidst it all, Naia and her brother struggle with newfound magical powers, family secrets, and most of all, their own treacherous hearts.
Author Interview
Romance, magic, fae, family, siblings, action, banter, and love
Without spoilers, what scene did you have the most fun writing and why?
There's a scene with Naia's brother and River and I thought it was funny. The scene came to my mind and brought me a smile.
I love the map at the beginning of the book.  Did you already have a vague idea of how the world would look or did it grow with the story?
I didn't have any idea other than the fact that Frostlake was in the south and Umbraar more north because of climate. I think I'm not very visual. I had to sit down and think it through to commission the map.

For my last series I only commissioned a map when about to publish the 3rd book, because they travel a lot then and I thought the distances and locations could be confusing, and it was terrible to have to figure out everything so late. Readers also complained that the map came out only on the third book. So now I'm getting the maps done and commissioned in the early stages of writing, and I'm lucky to work with such a talented map maker.

As a reader, I don't like complex gray maps with lots of details because I can't see a thing on my kindle, and I mostly read ebooks. That's why I'm getting mine black-and-white with simple lines . I do love intricate, artistic maps, though.
Did you have a favourite character POV to write and, without spoilers, what was your favourite moment to write involving that character?
I think I enjoyed writing River. My favorite moment was when he was led to make some of the decisions he did.
If you could spend the day with Naia, Leah, and Fel what would you do with each of them?
I think I'd talk about books with Leah and Fel. With Naia, I think a walk in the woods would be fun.
The cover for Frozen Hearts and Death Magic is gorgeous! How was the process of finding and picking a cover for you?
Getting a cover might be my favorite part of writing and publishing. I'd been working for a while with Natalia Sorokina, who's an amazing illustrator and did my latest series, but she'd only be available in late November, and I feared it would be too late. It was scary to work with someone new, but I decided to give it a try. I went on DeviantArt, where I follow 130 artists, mind you, and looked for the kind of art that I like (character-based, emotional, female gaze). I found Nyaka-N, who's really nice, and agreed to work on the illustration for the cover. I feel extremely lucky to work with such talented artists.
Thank you again Day Leitao for taking that time to answer my questions!
Tour Schedule
Blog Schedule
January 24th
dinipandareads – Promotional Post
Ashes of a Book Dragon – Journal & Top 5 Reasons to Read Frozen Hearts and Death Magic
January 25th
The Book Dutchesses – Interview
Book Briefs – Review
January 26th
Phannie the ginger bookworm – Top 5 Reasons to Read Frozen Hearts and Death Magic, Playlist & Favorite Quotes
Brinns Books – Review & Favorite Quotes
January 27th
Stuck in Fiction – Interview
Artfully Bookish – Review
Books-N-Bullsh!t – Playlist & Mood Board
January 28th
Lost in Neverland – Review
GivernyReads – Top 5 Reasons to Read Frozen Hearts and Death Magic
January 29th
Nine Bookish Lives – Interview
DEEKAY | Daily Dose of Reading – Review, & Favorite Quotes
featherboundbooks – Review
January 30th
the nutty bookworm reads alot – Review
Book Notes by Athina – Top 5 Reasons to Read Frozen Hearts and Death Magic
Instagram Schedule
January 24th
rozyreadz – 15 Reactions While Reading Frozen Hearts and Death Magic
thebook_smuggler_ – Review
ashesofabookdragon – Blogger's Choice
January 25th
fangirlpixiebooks – Promotional Post
bookbriefs – Blogger's Choice
January 26th
dhirviepages – Review & Favorite Quotes
belle.bookcorner – Review & Favorite Quotes
brinnsbooks – Blogger's Choice
January 27th
feliciareads11 – Blogger's Choice
natashaleighton – Blogger's Choice
booksnbullshit – Blogger's Choice
January 28th
tbrandbeyond – Promotional Post
lady_westfall19 – Review
giverny.reads – Blogger's Choice
January 29th
writingrosereads – Promotional Post
ninebookishlives – Blogger's Choice
kerasalwaysreading – Blogger's Choice
January 30th
acourtof_plants_and_books – Review & Playlist
thisreadergirl – Review
booknotes_athina – Blogger's Choice