I wanted to do a couple of fun Spooky Read lists for the Spooky season and I thought what better list to start with than ones I have on my TBR. I'm not going to list ones that I've already mentioned in my October TBR, that would be the entire list done. No, I want to share some that I've put on my TBR that I haven't heard many people talk about. Also, since I like to know as little as possible going into a thriller and horror, I will not be including synopsis, but I will say what drew me to the book. If you're wanting to read the synopsis, I've provided links to Goodreads for each book.
So, with all that out of the way, in no particular order, here are 10 7 Spooky Reads I have on my TBR.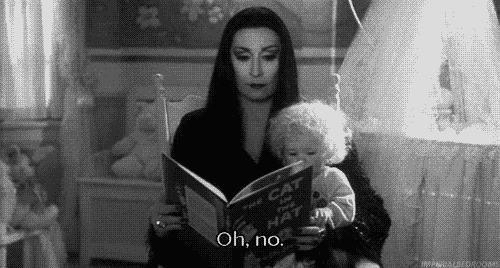 The Devil Makes Three by Tori Bovalino
Ok this one may be more of a cheat since I've been hearing a lot of people talk about buying this one – and I believe it was in a Book Subscription Box (not 100% sure).
What caught my interest: Beside the cover? It looks like it takes place in a boarding school library – or at the very least at a boarding school (a buzzword pretty much guaranteed to make me pick it up!
Spirit Hunters by Ellen Oh
What caught my interest: It has a high rating for a middle grade horror, but hasn't had many reviewers. But it first caught my eye while I was looking for thrillers/horrors written by diverse authors, specifically Asian authors. I was impressed by the number of awards and nominations its received since its release in 2017!
Saving Meghan by D J Palmer
What caught my interest: This one appeared in a book box. I didn't (still don't) know much about it. *skims synopsis* k well now I know there's behaviour disorders involved so even more interested!
None Shall Sleep by Ellie Marney
What caught my interest: again that cover really did it for me! I've been really drawn to serial killer fiction (is that a thing).
Ghost Camera by Darcy Coates
What caught my interest: really I read one story by Coates and I've put almost all of them on my TBR. This one I grabbed the audiobook for. Reminds me of that folk tale (lore?) about ghosts showing up in photos and haunting cameras (I feel like that is a very specific horror movie 🤔)
Wonderland by Zoje Stage
What caught my interest: unnatural forces threatening their new life in a rural farmhouse…. that's it. That's what drew my attention! I needed nothing else. Creepy rural life, yes please!
The Lost Causes of Bleak Creek by Rhett McLaughlin & Link Neal
What caught my interest: it's set in the 90s (hi, in case you didn't know, I love all things 90s). I'm hesitant about it because I've heard it's based on a podcast (which is normally a yay!) but I haven't listened to it and worried that I'd be lost without having that history.
Any of these on your radar? Do you have any that you think I should look into/read? Let me know in the comments below.