So September didn't go exactly as planned (watch out for my Tops & Bottoms Wrap up). But that is behind us now! Time for October's TBR and you know what that means – ALL THE SPOOKY BOOKS!!!!!!!!!!!! I'm in such a mood for all the spooky books (horrors, thrillers, mysteries) which you'll be able to tell quickly when you see my TBR. Well, I'm sure that's enough rambling for now – let's look at the books on my TBR for October.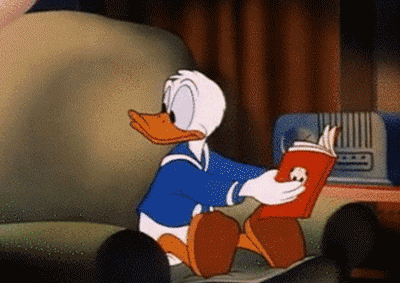 Books I Have to Read
These books are on the list because I have buddy/group reads for them that are being hosted on TBR and Beyond Book Club on Facebook.
I don't know much about Blister, but it's one of the two Horror Buddy reads this month with TBR and Beyond. I read The Haunted Forest Tour by James A Moore and Jeff Strand, so I'm curious to read one that he's written on his own.
This one follows a serial killer – or at least that's what the first line of the synopsis has me believe (This is a story of a serial killer). Didn't read past that lol. I'm hoping to get the audio for this one.
So The Winter of the Witch definitely stands out! It's probably one of the only non-spooky books I'm planning on reading this month. We're finishing of our first series in the Series Slayer Read-along. I'm really hoping I enjoy this one more than the others – the others were fine (3 stars) but I felt they dragged.
Others I'm hoping to read
The last few will be in no particular order, but a select few I'm really hoping to get through. I say select because I have 30 hopeful books on my list.
The Dreadful Tale of Prosper Reading will be a re-read, but I'm wanting to finish off this duology and it's been a while since I've read this one.
The Last Life of Prince Alastor is the final book in the Propser Redding duology. I'm hoping it'll be a good ending – although I don't know what I want specifically from this book.
I've had The Coldest Girl in Coldtown for what feels like forever. I figured I'd give it a try since it has vampires in it – no other real reason lol.
I've heard mix things about The Tenth Girl and it's one of my lower rated books I've received from Subscription Book Boxes. I figured I'd give it a try – plus one of the prompts in TBR's game this month is Read your lowest rated book, so it felt like it was time.
I found out about this one from Becca at Becca and the Books and once I found out it took place in the 90s, I knew I had to read it. I've had it for a couple of years now, so I figured I'd put it on the list this month so maybe I'll actually get to it.
I've heard nothing but amazing (creepy) things about Lakewood. It sounds like a chilling, fast paced horror that I don't want to wait any longer to read.
The Project seems to be a love it or hate it kind of book. I want to know what camp I'm in. But I loved Sadie (the only other book I've read by Summers) and this one is about a Cult, so I'm very intrigued.
White Smoke is on my most anticipated books of 2021. I'm debating about reading it this month, or waiting until it's the group read in TBR and Beyond. I guess it'll depend on how well October's reading goes.
To break up all the horror, I wanted to put a cozy mystery on my TBR for October. A Deadly Inside Scoop I've heard is fun and I have access to the physical and audio so figured I'd give this series a try.
So those are some of the books I'm hoping to read this month. I have more, but we'd be here all day if we went through all of them lol.
Have you read any of these? What did you think? Do you plan on reading any of them? Let me know in the comments below.