I can't believe it's already April! I have a few that I have to read, some that ARCs I want to read, and just some others to throw in the mix. I'm participating in Reading Rivalry (a Facebook reading group) again this month, but this time I think I'll wait until my wrap up to say which books fit which prompts. Same with TBR and Beyond's Egg Hunt (ran by TBR and Beyond Book Club). Alright, I think that's everything so let's dive right in.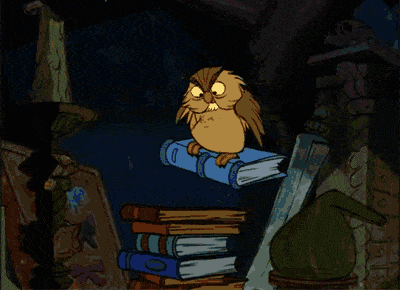 Books I Have to Read
I don't have many buddy reads this month.
The Empress of Salt and Fortune by Nghi Vo was voted on and picked by the TBR and Beyond members as part of a buddy read that I host called Itty Bitt Book Committee where we read books that are under 250 pages. I've heard nothing but amazing things and I've been dying to read it since the gorgeous cover was released.
This is a reread for me and let me just say I can't wait. Honestly, I will be rereading and tabbing all three books this month (and I don't tab lol).
The Haunted Forest Tour (if not obvious) is part of the horror buddy reads. I really enjoyed the last one we read together and I feel like hauntings are my type of horror.
ARCs I'm Prioritizing
Some of these are on my own, while others are part of a tour hosted by TBR and Beyond Tours.
These Feathered Flames by Alexandra Overy is one coming up in April that I want to get an early start on this month.
The Ones We're Meant to Find by Joan He is a MUST read for me. Joan wrote Descendant of the Crane in 2019 and I loved it – a YA fantasy full of political intrigue – and I can't wait to read her new mystery scifi. The tour for this one is coming up in May, but it's one I can't hold out on!
The Other Side of Perfect by Mariko Turk has a tour coming up in May too. This one I've been lucky enough to get an interview with the author for so I want to read it well in advance.
Made in Korea by Sarah Suk is another one I've had my sights on since it popped up on Netgalley! The tour is happening in May too (can you tell I'm trying to be organized with my arc readings?). I was lucky enough to get an interview with this author as well (so excited) so I want to make sure I've read it before hand.
The last arc I want to prioritize is The Firebird Song by Arnee Flores (you guessed it, another May tour). This cute looking middle grade looks like it will be fun – and likely a good way to break up all the YA and Adult fantasies I want to read this month!
Backlist
I have way too many to add to this list lol. I've decided to focus on the 3 I know I will get to this month.
I've heard nothing but amazing things about this book! I've borrowed the physical from my library (renewed twice now lol) and plan on listening along with the audio! A Queer Adult Fantasy-Science Fiction??!?!?! Where can I go wrong!
Yes, I'm FINALLY going to read Outlander! It's been glaring at me from my shelves FOREVER! Plus I have the audiobook from when it was given away by Audible. I'm curious to see if I enjoy it as much as everyone else.
The last one I'm prioritizing this month is less of a back list and more of a continuation of a series I love! Rule of Wolves came out the other day and I'm just waiting (not so) patiently for it to come in the mail (it's promised April 1st, but we shall see).
Sigh…. I have 19 books on my TBR this month! Why do I do this lol. That being said, I have audios for 14 of them so maybe this is still possible?
Have you read any of these? What did you think? Do you plan on reading any of them? Let me know in the comments below.