Happy St. Patty's Day! I wanted to celebrate by doing a St. Patrick's Book Tag and I found the one created by Burrow and Brews. Nice, easy 7 questions, so let's get started.
Your Favorite Green colored book/movie
A Song of Wraiths and Ruin (A Song of Wraiths and Ruin #1) by Roseanne A. Brown
This cover is gorgeous – and the story inside is amazing too!
Synopsis:
For Malik, the Solstasia festival is a chance to escape his war-stricken home and start a new life with his sisters in the prosperous desert city of Ziran. But when a vengeful spirit abducts Malik's younger sister, Nadia, as payment into the city, Malik strikes a fatal deal—kill Karina, Crown Princess of Ziran, for Nadia's freedom.

But Karina has deadly aspirations of her own. Her mother, the Sultana, has been assassinated; her court threatens mutiny; and Solstasia looms like a knife over her neck. Grief-stricken, Karina decides to resurrect her mother through ancient magic . . . requiring the beating heart of a king. And she knows just how to obtain one: by offering her hand in marriage to the victor of the Solstasia competition.

When Malik rigs his way into the contest, they are set on a course to destroy each other. But as attraction flares between them and ancient evils stir, will they be able to see their tasks to the death?

The first in an fantasy duology inspired by West African folklore in which a grieving crown princess and a desperate refugee find themselves on a collision course to murder each other despite their growing attraction. 
Your favorite St Patricks Day themed book/movie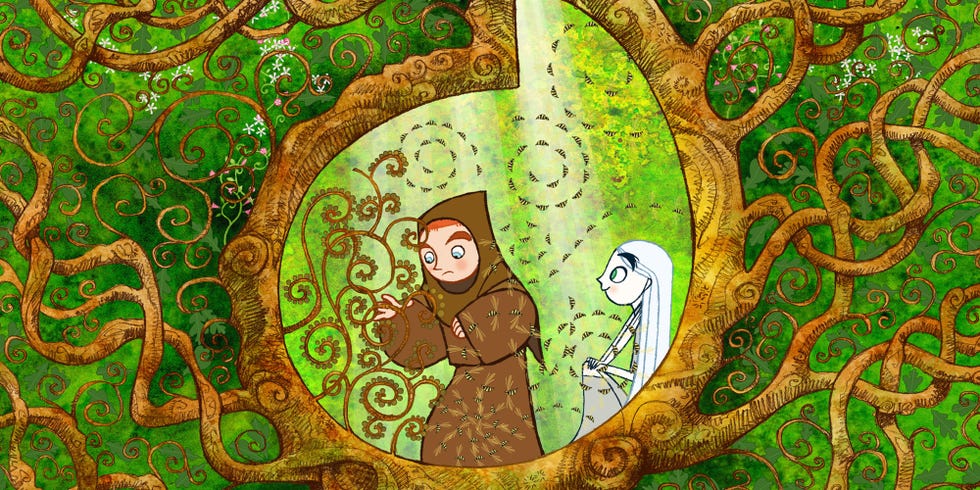 The Secret of Kells (2009)
A young boy in a remote medieval outpost under siege from barbarian raids is beckoned to adventure when a celebrated master illuminator arrives with an ancient book, brimming with secret wisdom and powers.
Corned Beef and Cabbage: A book/movie that made you hungry
Dating Makes Perfect by Pintip Dunn
The amount of food talked about in here without it being ABOUT cooking made me beyond hungry many times.
Synopsis:
The Tech sisters don't date in high school. Not because they're not asked. Not because they're not interested. Not even because no one can pronounce their long, Thai last name—hence the shortened, awkward moniker. But simply because they're not allowed.
Until now.
In a move that other Asian American girls know all too well, six months after the older Tech twins got to college, their parents asked, "Why aren't you engaged yet?" The sisters retaliated by vowing that they won't marry for ten (maybe even twenty!) years, not until they've had lots of the dating practice that they didn't get in high school.
In a shocking war on the status quo, her parents now insist that their youngest daughter, Orrawin (aka "Winnie"), must practice fake dating in high school. Under their watchful eyes, of course—and organized based on their favorite rom-coms. 'Cause that won't end in disaster.
The first candidate? The son of their longtime friends, Mat Songsomboon—arrogant, infuriating, and way too good-looking. Winnie's known him since they were toddlers throwing sticky rice balls at each other. And her parents love him.
If only he weren't her sworn enemy.
Four Leaf Clover: A book or item that was a rare, good luck find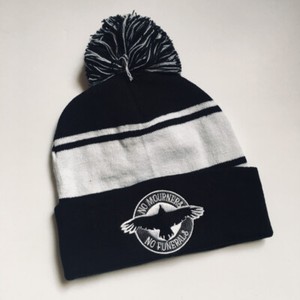 Fairyloot Six of Crows Beanie
I had skipped the Fairyloot box that contained a Six of Crows beanie – I desperately wanted one, but not many were being sold. In the end I found it on the b/s/t pages on Facebook and bought from a International seller – willing to pay for expensive shipping (all shipping to Canada is expensive) plus the cost of the item. So worth it!
Irish Wiskey: A book so bad that you would need a drink to get over it
The Awakening (The Vampire Diaries #1) by L J Smith
I didn't get far into this before I was screaming at the characters for being so insufferable! They were jerks, just to be one. The were beyond unlikeable – and I have a feeling this would be the case for a long while. This was nothing like the tv show so I couldn't continue. I would need a large bottle in order to read this – never mind enjoy.
Snyopsis:
A Love Triangle of Unspeakable Horror…
Elena
Searching for the ultimate thrill, she vowed to have Stefan.
Stefan
Haunted by his tragic past, he struggled to resist her passion.
Damon
Driven by revenge, he hunted the brother who betrayed him.
The terrifying story of two vampire brothers and the beautiful girl torn between them.
Irish Dancing: A book so good, it made you want to dance in excitement
The Gilded Ones (Deathless #1) by Namina Forna
This was another amazing read this year and I did do a happy/gloat shuffle (in my head) with the ending of this one. Trust me, you must read this one!
Synopsis:
Sixteen-year-old Deka lives in fear and anticipation of the blood ceremony that will determine whether she will become a member of her village. Already different from everyone else because of her unnatural intuition, Deka prays for red blood so she can finally feel like she belongs.
But on the day of the ceremony, her blood runs gold, the color of impurity–and Deka knows she will face a consequence worse than death.
Then a mysterious woman comes to her with a choice: stay in the village and submit to her fate, or leave to fight for the emperor in an army of girls just like her. They are called alaki–near-immortals with rare gifts. And they are the only ones who can stop the empire's greatest threat.
Knowing the dangers that lie ahead yet yearning for acceptance, Deka decides to leave the only life she's ever known. But as she journeys to the capital to train for the biggest battle of her life, she will discover that the great walled city holds many surprises. Nothing and no one are quite what they seem to be–not even Deka herself.
Ireland: A book that made you travel to a different country (travel in your mind or in real life haha)
Hot British Boyfriend by Kristy Boyce
This book was nostalgic in all the places that it visited! It reminded me of my trip to England and Italy and it made me wish I could travel there again soon.
Synopsis:
After a horrifying public rejection by her crush, Ellie Nichols does what any girl would do: she flees the country. To be more precise, she joins her high school's study abroad trip to England. While most of her classmates are there to take honors courses and pad their college applications, Ellie is on a quest to rebuild her reputation and self-confidence. And nothing is more of a confidence booster than getting a hot British boyfriend.
When Ellie meets Will, a gorgeous and charming Brit, she vows to avoid making the same mistakes as she did with the last guy she liked. Which is why she strikes up a bargain with Dev, an overachieving classmate who she's never clicked with, but who does seem to know a lot about the things Will is interested in—if he helps her win over her crush, then she'll help him win over his.
But even as Ellie embarks on a whirlwind romance, one that takes her on adventures to some of England's most beautiful places, she still needs to figure out if this is actually the answer to all her problems…and whether the perfect boyfriend is actually the perfect boy for her.
The Pub: A meeting place in a book you'd love to go to
A Kingdom of Flesh and Fire (Blood and Ash #2) by Jennifer L Armentrout
I can't for the life of me remember the name of the town they start out in in this book, but there… maybe it's because I'm reading From Blood and Ash and that has me thinking of that small, quiet town that has me wanting to visit there.
Synopsis (From Blood and Ash):
A Maiden…

Chosen from birth to usher in a new era, Poppy's life has never been her own. The life of the Maiden is solitary. Never to be touched. Never to be looked upon. Never to be spoken to. Never to experience pleasure. Waiting for the day of her Ascension, she would rather be with the guards, fighting back the evil that took her family, than preparing to be found worthy by the gods. But the choice has never been hers.

A Duty…

The entire kingdom's future rests on Poppy's shoulders, something she's not even quite sure she wants for herself. Because a Maiden has a heart. And a soul. And longing. And when Hawke, a golden-eyed guard honor bound to ensure her Ascension, enters her life, destiny and duty become tangled with desire and need. He incites her anger, makes her question everything she believes in, and tempts her with the forbidden.

A Kingdom…

Forsaken by the gods and feared by mortals, a fallen kingdom is rising once more, determined to take back what they believe is theirs through violence and vengeance. And as the shadow of those cursed draws closer, the line between what is forbidden and what is right becomes blurred. Poppy is not only on the verge of losing her heart and being found unworthy by the gods, but also her life when every blood-soaked thread that holds her world together begins to unravel. 
That's it – cute and fun. What would your answers be? If you'd like to do this tag… well then I tag you 😉
Happy St. Patty's Day!