I'm happy with the amount of books I read in February, but I'm disappointed in the stats. I will only be talking about the books I read in the second part of the month. To see what I read in the first half, check out my mid-month wrap up.
But before we get to the books, let's take a look at my stats.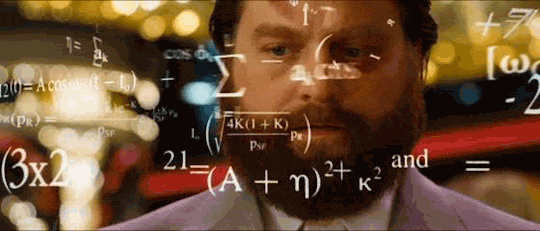 Stats
Total Books Read: 18
Total Books DNF'd: 0
Genres Read Most: Fantasy 6 | Romance 4 | Contemporary 3 | Graphic Novels 3
Average Page Length: 205/day
Total Pages: 5,731
Average Star Rating: 3.83
Star Break Down
5⭐ – 4
4⭐ – 8
3⭐ – 5
2⭐ – 1
1⭐ – 0
Age Category
Adult – 6
New Adult – 2
YA – 9
Middle Grade – 1
Publication Year
New 2021 Releases – 3
Backlist – 5
ARC – 5
Library – 5
ReRead
Yes – 0
No – 18
LGBTQIA+ Rep
Queer: 4 (queer or multiple reps)
M|M Relationship: 2
F|F Relationship: 2
Lesbian: 1
Standalone/Series
Standalone – 9
Series – 9
*finished 1 series
Authors
POC – 2
Gender – Non-binary 1 | Man 1 | Woman 15
Own Voices – 5
*I was disappointed last month, but wow I did bad this month in diversifying my reading. I'll have to pay more attention next month.
Books
This series took me by surprise, although it really shouldn't have because of the amount of praise I hear about this series. Murderbot is witty and has the right type of dry humour. I swear, Murderbot is my "spirit android". They understand me! I love that Wells addresses how Murderbot looks. Wells could have left it that we never see Murderbot without their helmet on, but they explain that they present male; however, believe they are non-binary and ace! For such a short story, Wells manages to get me invested and fall in love with Murderbot. I will definitely be carrying on with the series (which I hear gets even better after book 1!). I gave this one 4.5⭐
Goals Met:
✔ Physically Owned
✔ Backlist
✔ Owned before 2021
✔ Diverse Reading (non-binary and Ace character)
This was my first Megan Miranda book and, honestly, I wasn't impressed. I don't know if it was the writing style, one where we start at the end and work our way backwards in time, or if she's not an author for me. I couldn't stand the reverse timeline storytelling, it had me constantly pulled out of the story because I would think "no we've already learned that, this shouldn't be happening" to remember that what we had just learned was actually in the future and the characters haven't learned that yet. I will try another book (especially since I own more) to see if it was just this book or the author's writing style.
I ended up giving this one 2.5⭐
Goals Met:
✔ Physically Owned
✔ Backlist
✔ Owned before 2021
This one was cute and fun. If you enjoy watching reality tv like The Bachelor, Paradise Island, or others of the dating sort, then I think you'll really enjoy this one. I especially recommend the audiobook! I found that really added to the story and helped with the mixed media within (chats and emails). It was a cute romance read that had fat rep, which I love to see. I also found it to be a fast read. I will definitely be checking out what other books Kate comes out with.
I gave this one 4⭐
Goals Met:
✔ Diversify Reading (Fat rep)
✔ Backlist
So, I started this thinking I had already read it… I'm now thinking that I hadn't. It was a cute read and different from the movie. I don't know if I'll reread it though. I found it enjoyable and I can see why people would love it, but I don't think it's one I'm going to thinking about a lot in a few months from now.
I gave this one 3 ⭐
Goals Met:
✔ Physically Owned
✔ Backlist
✔ Owned before 2021
This one was cute and quick. I was looking for a fun romance book that was available through my Audible subscription and this one popped up. It was a fun short story that explored the idea of finding romance when you weren't looking at all. It was perfect for Valentine's Day (even takes place at a Valentine's Day/Anti-Valentine's Day event). If you like romance and wanting to catch up to your Goodreads goal, then I highly suggest you give this a listen.
I gave this 3⭐
Goals Met:
None – this book wasn't on my radar before this month.
I hadn't planned on continuing with this series, but I wanted another quick read. At first I couldn't remember why I wasn't going to continue the series, but then I got further and further into this volume and remembered. It reminds me too much of Saga, but doesn't reach the Saga greatness. I don't think that's because of the intended audience (YA vs Adult). It starts down a great path, but then it almost feels like the endings are too neat. I love the bright art style though – that's what drew me back. I still haven't decided if I will continue (and finish) the series or not. Definitely not in a rush.
I gave this one 3.5⭐
Goals Met:
✔Continue with series
✔Diverse Reading (Sapphic love)
This was a fun read. The characters were well written and the added smut was great (although I more wouldn't have been a bad thing). The side characters were delightful and I can't wait for Hattie's story! I think you'd love this if you enjoyed The Extraordinary Adventures of the Athena Club (but wished for more sexual tension) or if you loved The Veronica Speedwell series (both for the sexual tension and the historical setting).
I gave this one 4⭐.
Goals Met:
✔ Physically Owned
✔ Backlist
✔ Owned before 2021
I'm not always a huge fan of non-fiction, or memoirs, but I love Stevenson's work and I had heard great things about it. I had been trying to get my hands on it since I learned about it last year, and my library FINALLY got a copy. This was a beautiful story that I really connected with. Stevenson did a lot of questioning in their sexuality and was dealing with a lot of mental health. I loved seeing their art style bring to life what they were experiencing (and I was surprised to see just how much I connected with their story. In fact, there were many instances where I would think "wow that's exactly how I feel!". This helped me realize that I am not alone – in my questioning of my sexuality and identify (best answer right now is queer) and in realizing that I suffer from depression and anxiety (and that I can still claim that even if I haven't gone and sought out professional help). I am so glad I picked this up – for the art work and for learning more about myself. I couldn't give this anything less than 5⭐
Goals Met:
✔ Diverse Reading (Own voices, mental health, non-binary author, queer)
✔ Backlist
I'm not going to say much on this one because I'm on the tour for it (March 15th-20, hosted by TBR and Beyond Tours). I did love it though and I'm really excited to share my thoughts on the 14th. I did give it 4⭐.
Goals Met:
✔ Read more of my ARCs
I debated about doing a review of this on its own, but I don't know if I have that much to say about this one. I really enjoyed it and was happy with the conclusion of this series, but I also think I was wanting more. I had expected certain things to happen, but they never did. I still loved all the characters and the relationships. I love the addition of another animal companion (and possibly one of my favourites). Despite not having much to say, I did love it and gave it 4⭐.
Goals Met:
✔ Physically Owned
✔ Backlist
✔ Owned before 2021
✔ Diverse Reading (pan, gay, and sapphic)
✔ Finish series
You should see a review for this going up on Thursday along with an interview with the author – so keep an eye out for that!
Goals Met:
✔ Read more of my ARCs
✔ Diverse Reading (Bi, lesbian, other rep not labelled on page)
This was another tour hosted by TBR and Beyond Tours, but I hadn't gotten a chance to read it before my date. I will be posting a full review of this at some point. I did give this one 3.5⭐
Goals Met:
✔ Read more of my ARCs
✔ Diverse Reading (F|F Relationship & M|M Relationship)
Picking Favourites
This month was a good reading month, but the standouts were Muted by Tami Charles, The Gilded Ones by Namina Forna, The Hate You Give by Angie Thomas, and The Fire Never Goes Out by Noelle Stevenson. Two hard hitting contemporaries, a fantasy, and a memoir – an interesting mix.
Wow! The second-half of the month I ended up reading a lot! Hopefully that will continue this month!
What did you read this month? Did you read any of these? What was your favourite?