Title: Brother
Author: Ania Ahlborn
Publisher: Gallery Books
Release Date: September 29, 2015
Page Length: 337
Genre: Horror
Age Range: Adult
Rating: 3⭐
Goodreads Synopsis:
From the bestselling horror author of Within These Walls and The Bird Eater comes a brand-new novel of terror that follows a teenager determined to break from his family's unconventional—and deeply disturbing—traditions.
Deep in the heart of Appalachia stands a crooked farmhouse miles from any road. The Morrows keep to themselves, and it's served them well so far. When girls go missing off the side of the highway, the cops don't knock on their door. Which is a good thing, seeing as to what's buried in the Morrows' backyard.
But nineteen-year-old Michael Morrow isn't like the rest of his family. He doesn't take pleasure in the screams that echo through the trees. Michael pines for normalcy, and he's sure that someday he'll see the world beyond West Virginia. When he meets Alice, a pretty girl working at a record shop in the small nearby town of Dahlia, he's immediately smitten. For a moment, he nearly forgets about the monster he's become. But his brother, Rebel, is all too eager to remind Michael of his place…
Thoughts
There are too many triggers to list – this is horror after all.
One of my goals this year is to read more Horror. I happen to be in a reading group that reads strictly horror and tries to read lesser known authors (you wont find this group reading Stephen King – only because he is so well known). This was one of those books – one I had never heard of.
This review will have spoilers – I find that it's harder to talk about horrors with some part not being full of spoilers. So if you haven't read Brother and don't want to be spoiled – TURN BACK NOW!
Good?
Last chance…..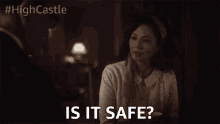 The rest will be spoilery.
Brother sounded interesting at first, following a family of serial killers. It screamed Resident Evil 7 Family to me and I had to know more. You have no idea how happy I was to listen to the audiobook and for there to be a southern accent! It really helped add to what I was already picturing.
The further I went into the story I was feeling myself getting disappointed. There was no where near as much gore or horror that I had expected – especially after the first scene where one of the girls tried to escape. This felt closer to a family drama – mind you a very messed up family with messed up family drama. But if we took all the gore/horror elements of this book and put it together, I would guess it was about a quarter of the book. Now that would be a lot for someone just picking this up expecting a family drama – but for someone expecting a horror that follows a family of serial killers that isn't quite enough.
Now the characters…. they were… well they were all there. You had Mama, and sudo Papa (Wade), Big Brother (Reb), and Little Sister (who I can't remember the name of but want to call her Daisy) – then there's our main characters. Now I know we're probably suppose to hate all these characters, but I honestly didn't find them to be the most compelling part of the story. I found the more interesting parts were the relationships and finding out how they got there. I was interested to find out how, what seemed like 3 different story threads, would come together. Honest, those came together the exact way I had expected… well minus the cannibalisms. I had not expected this family to eat their victims (this really added to the feeling of Resident Evil 7). But oddly enough, I never truly felt horrified. Yes, the ideas behind them were horrific, but at no point while I was reading it did I feel tense or on edge about what was happening in the plot.
So we had characters I wasn't exactly interested in, not enough horror/gore to call it horror (for me), and twists that didn't feel like twists. Despite all this, I still gave it 3 stars. The book felt fine – nothing to write home about and nothing I ever plan to re-read.
Have you read Brother? What did you think? Are there any other books similar (but better) that you would recommend? Let me know in the comments below.