Some more spooky content. I was feeling inspired by so many Halloween posts that I couldn't help myself.
This week I wanted to find books that reminded me of those typical Halloween costumes that you see every year. So I picked 10 "standard" "sexy" Halloween costumes and paired them with 10 books on my TBR that feature that character. So let's get started…
Sexy Cat Costume
Mort(e) (War with No Name #1) by Robert Repino
This book is SciFi book about a cat assassin who is in love with the dog next door. Oh and the human race is extinct. I can't wait to read this utopian story that follows animal characters.
Sexy Vampire Costume
Carmilla by J Sheridan Le Fanu
I became aware of this classic novella after watching The Moth Diaries and a reviewer comparing the two. Carmilla is gothic Victoria novella and is said to have influenced Dracula. Also, did I mention this has LGBTQIA+ rep?
Sexy Fairy Costume
Fortuna Sworn (Fortuna Sworn #1) by K J Sutton
This new adult Fantasy Romance has been calling my name since I first heard about it from Becca from Becca and the Books. It's described as being very dark, very smutty (seductive in marketing terms), and it sounds like there are fae that I haven't been exposed to before.
Sexy Pirate Costume
I've had this on my TBR for what feels like forever! This Peter Pan retelling has romance – apparently a feisty Tinkerbell and a sexy Hook. This has a high bar to meet though after reading A Worthy Opponent by Katee Robert.
Sexy Devil Costume
Devil in Ohio by Daria Polatin
I recently purchased this when I was trying to stock piling a bunch of horrors/thrillers. If I'm being honest I don't know much about this book other than it involves a cult, which is a buzz word for me!
Sexy Goddess Costume
Loki: Where Mischief Lies by Mackenzi Lee
This LGBTQIA+ book follows a young Loki, the trickster god. I love Loki in the Avengers and other portrayals. Here Loki has the chance to be a hero and it seems it takes place in 19th century London. I've loved other books written by Mackenzi Lee and I have high hopes for this one.
Sexy Witch Costume
The Scapegracers (Scapegracers #1) by Hannah Abigail Clarke
This cover! I saw it on Edelweiss and immediately needed it…. and then of course I wasn't able to get to it before it was released. This book has witches… lesbian witches! Two words that immediate puts the book on my TBR!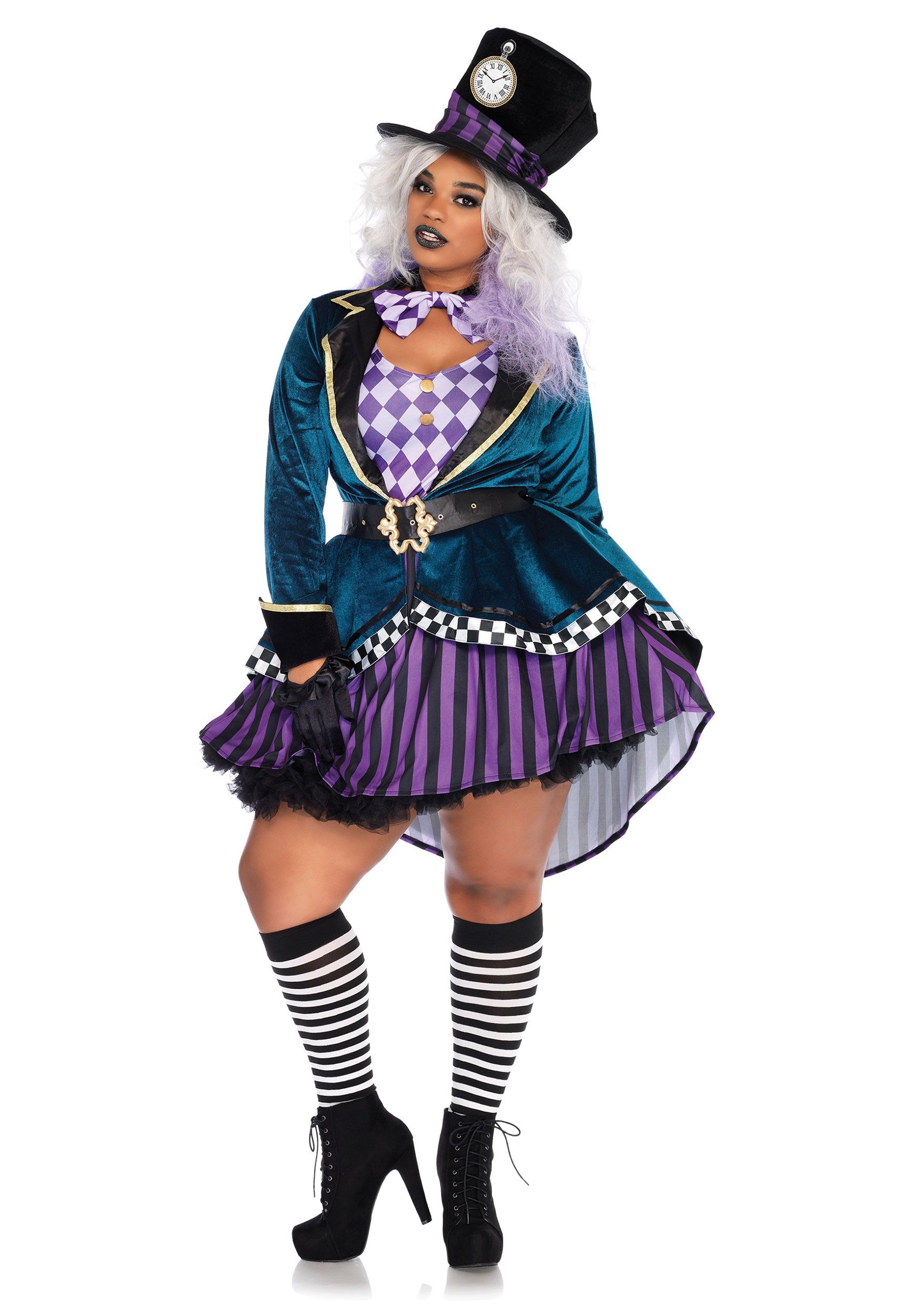 Sexy Mad Hatter Costume
The Looking Glass Wars (The Looking Glass Wars #1) by Frank Beddor
This is one of the few (only?) SciFi retellings of Alice in Wonderland that I know of. This was gifted to me a year or so ago and sadly haven't gotten around to it yet. Honestly, I'm intimated by it. Not for the size, but it feels like it's a high SciFi Steampunk and I haven't read many Steampunk books just yet.
Sexy Assassin Costume
Grave Mercy (His Fair Assassin #1) by Robin LaFevers
There are so many books on my TBR that could have fit this costume, but this is the one that I've been told I need to read and I just love this cover redesign so I had to pick it. This follows a 17 year old character that escapes a brutal arrange marriage to a convent of assassins (so of course I'm picturing Nun Assassins). It's one I've been wanting to read for a long time, but keep forgetting to pick it up (in my defense it's in a different room than my main book shelves).
Sexy Angel Costume
Storm and Fury (The Harbinger #1) by Jennifer L Armentrout
I was told I HAVE to read this! When I started this list, this was the one I was told to do for Angel – no choice lol. It is on my TBR – mainly from the cover before I was told I had no choice. The main character can communicate with ghosts and spirits and is hiding from demons. The only other thing I know about this book/ series is that it's a spinoff from other series (The Dark Elements) that I have to read first (so yay 3 more added to my TBR before I even get to it lol).
So that's it – 10 sexy costumes matched with books on my way-to-big TBR. What books would you have paired with these costumes? What costumes did I miss and what book would you have matched with it? Comment down below.