Top Ten Tuesday was created by The Broke and the Bookish in June of 2010 and was moved to That Artsy Reader Girl in January of 2018. It was born of a love of lists, a love of books, and a desire to bring bookish friends together.
This week's Top Ten Topic is Cover Redesigns I Loved/Hated.  OK so I'm going to try to separate them into 5 loved and 5 hates… wish me luck.
---
Loved
In no particular order…
1. Grisha Trilogy
TO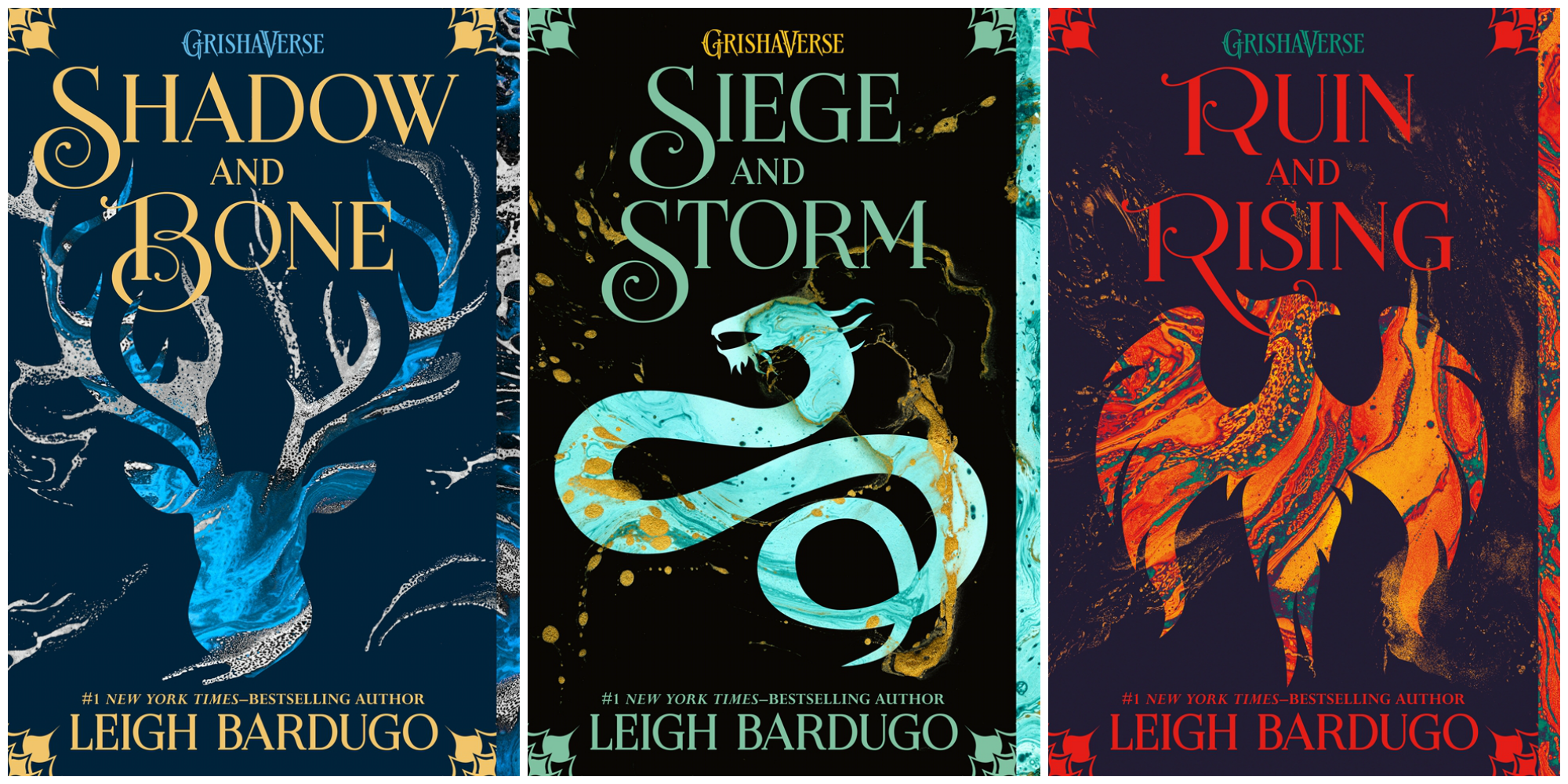 Although I do love the Russian inspired covers, the foil on the animal-based ones are gorgeous.  I wish I could find Shadow and Bone in the new cover, but sigh I haven't been able to find it in thrift stores just yet (I can't quite justify full-price replacement).
2. Six of Crows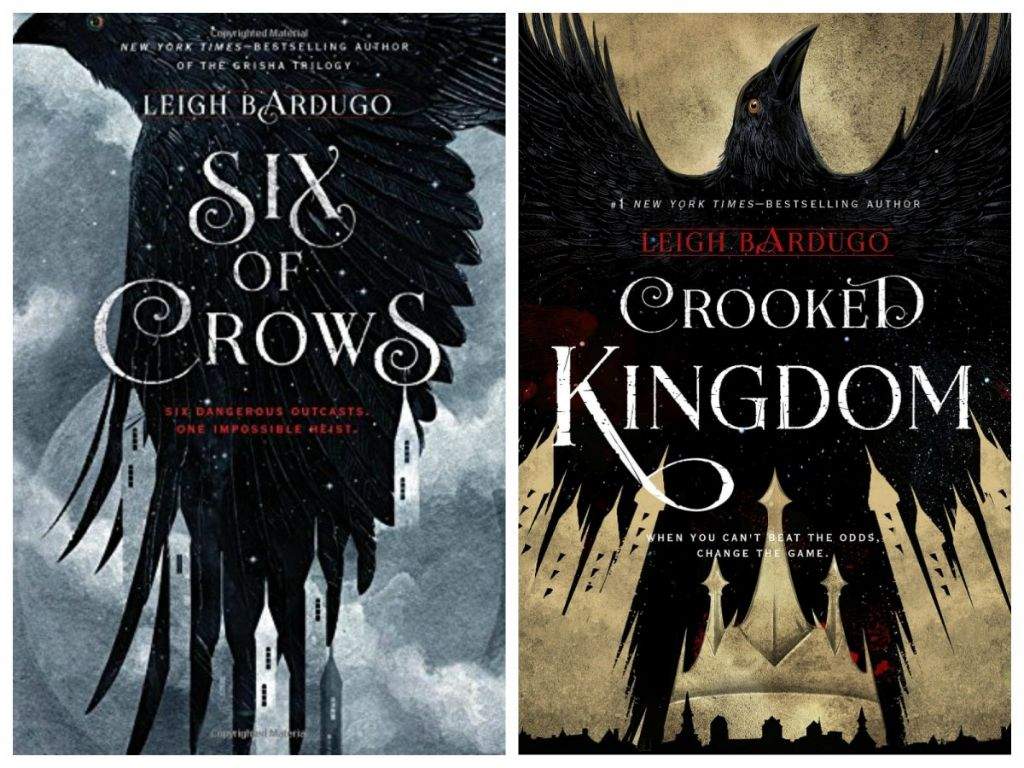 TO
I can't help it, these collector's editions are to die for! I've already preordered Crooked Kingdom and can't wait to get my hands on it.
3. Throne of Glass
I am not a fan of the original cover for this one and I'm so glad they redesigned the rest of the series to look like the cover on the right.  If they had stuck with the original, I'm not sure if I would have picked it up – the cover definitely wouldn't have caught my eye.
4. Vicious by V E Schwab
When Vicious first came out I had no interest.  1) because it had come out before Schwab was an instabuy for me and 2) because of the original cover.  I just don't like it and I can't explain why.
5. Royals
OK this one is more of a love/hate lol.  I love the new cover, it's cute and stands out better than the original.  BUT, I hate that it was changed for the paperback AND the name was changed!  If we are only looking at the cover design though – the new one wins.
Hate
Again, in no particular order…
1. Ember in the Ashes Series
   TO          
TO 
This series is bad! It changed it's cover often, plus they have UK covers which are harder to find – which of course was the best looking ones!  I get it, the author wanted to change the covers to have a person of colour on the front since there are so few, but I'm not drawn to these covers.  In fact, I don't exactly want to buy the third book until it goes on heavy discount because of it.  Currently, I own the first book in the first cover and the second book in the third cover and if I buy the last book it'll be in the third cover.  Another mismatched set.
2. House of Furies Series
Originals = creepy… new covers = meh
3. Wolf by Wolf
I bought this series from Book Outlet expected both to match.  On the website, Wolf by Wolf was shown with the first cover (original), but what I got was the new cover (left).  Of course, now my books don't match, but on top of that, I really don't like the new cover.  The focus of the book is a motorcycle race.  You can barely see the motorcycle on the new cover – in fact, I didn't even notice it until I started this list.
4. Laundry Park
Again, this is another series that I own where the covers don't match… it's almost like my hatred towards cover changes balances on my series not matching (not really the case but still).  Again, I like the original (left) better than the new (right).  I liked that the girl wasn't the center focus on the cover.  Plus I'm partial to black.  Really the cover redesign is just meh and served no real purpose in its change.
5. Tease
Why? Why did we need to put a face on the cover?  The copy of Tease I have is metallic and gorgeous.  The original cover reminds me of the word being written on a mirror with lipstick – the idea of someone being teased/bullied.  This other cover tells me nothing other than it's probably about a girl.  She shows no emotion, which the book will have lots of considering the subject.  So glad I picked up the original cover when I could – I'm sure it's going to be harder to find now.
So that's it – 5 cover changes I loved and 5 I hated.  Do you agree with my list? Or do you have the opposite opinion of me? I'd love to hear about it – or even some other cover changes you loved/hated that I don't have listed here (as I'm sure there are many).  Let me know in the comments!