Top Ten Tuesday was created by The Broke and the Bookish in June of 2010 and was moved to That Artsy Reader Girl in January of 2018. It was born of a love of lists, a love of books, and a desire to bring bookish friends together.
This week's Top Ten is Childhood Favourites… This will be a little harder for me since I wasn't much of a reader as a kid, but that being said, let's give it a go.  This list will span up until my tween years – otherwise, it might be a list of two lol.  This, like always, is in no particular order.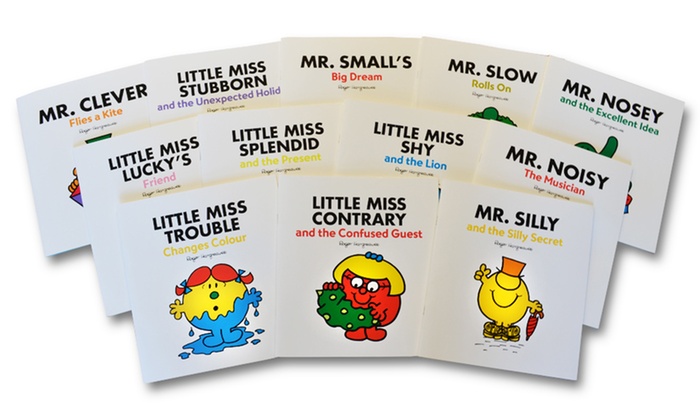 1. Mr and Miss Series
I remember this series fondly and I have collected a large number of these plus some mugs and a cookie tin.
2. The Baby-Sitters Club
I got into this later than the target audience, but I absolutely loved it… and the movie lol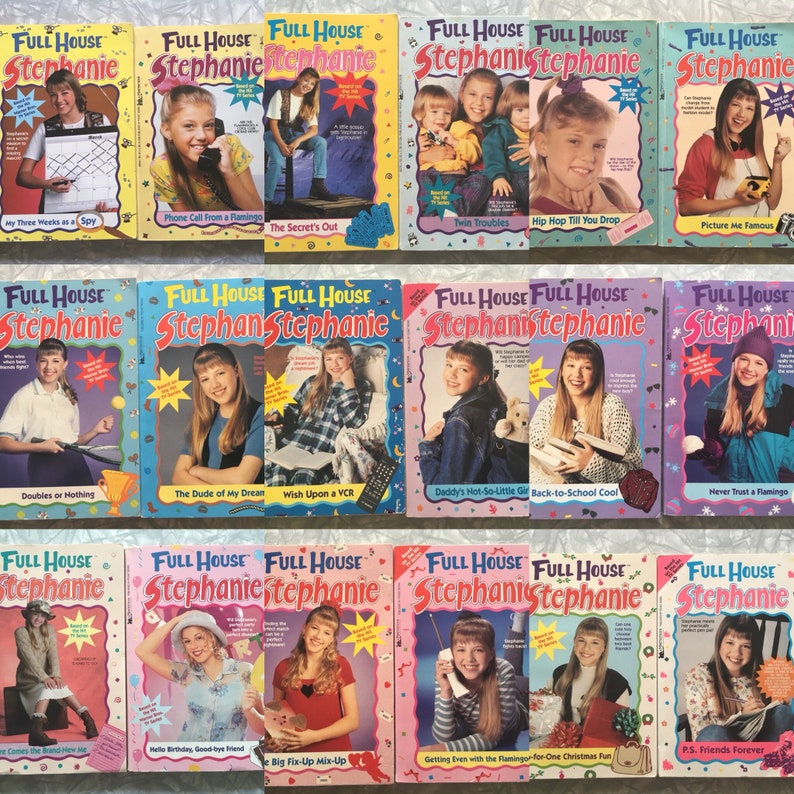 3. Full House Stephanie Series
I didn't read all of these, but of the ones I read I remember loving them.
4. 99 Fear Street
I loved all of Fear Street, but I specifically remember 99 Fear Street which started my on a Fear Street kick.
5. Charlotte's Web
Again, another book I read later than it was intended, but I believe it was on a school bookclub list.
6. Go for the Gold
This one I'm sure very few have actually heard of.  I remember reading this a number of times because I was in gymnastics and obsessed with Olympic Gymnastics!
7. One Step at a Time
This is probably another one that no one has heard of.  It is about a girl that is slowly going blind.  I remember liking it and finding it cute but moving.
8.  Silver
This list could almost be called "Books You've Never Heard of".  This is about a girl who lives in a trailer park and gets a scholarship to a rich, private school.  She spends the entire book trying to hide how poor she is.  I read this one a few times, really enjoy it.
9. Wanted!
Possibly more familiar? Or at least the author should be.  This is a murder mystery where the main character is on the run while trying to solve the murder of her father that she was framed for.  I remember it being tense and I breezed through it.
10. The Face on the Milk Carton
So when I had first read this book, this was not the cover – it was red lol.  Anyways, I only recently learned that there were more books – I want to read the entire series soon actually.  This book follows Janie and her finding out why her face was on a milk carton.  This book is a little fuzzy from what exactly happens, but I remember reading it a few times and really loving it.
There you have it, my top ten childhood favourites.  Honestly, this list just made me want to do a Childhood Favourites Readathon… maybe someday.  Have you heard of any of these? Read them? What childhood favourites of yours should I try?
~Heather