Top Ten Tuesday was created by The Broke and the Bookish in June of 2010 and was moved to That Artsy Reader Girl in January of 2018. It was born of a love of lists, a love of books, and a desire to bring bookish friends together.
This week's Top Ten Topic is "Thankful Freebie".  Well since I'm in Canada and I've already had Thanksgiving, I'm opting to do Thankful Freebee instead of Thanksgiving.  More specifically, I am going to make a list of ten books I am thankful for.  To me, this just means I enjoyed the book so much that the memory of it makes me happy (thankful). These are in no particular order.
1.  Anything Winnie the Pooh
Childhood memories win guys!  I remember reading some of the books, but I definitely remember watching the TV series.  All memories associated with Winnie the Pooh make me smile, except that one live-action show – that's just nightmare fuel lol.
2.  Mr Men  & Little Misses
I absolutely loved these tiny children picture books!  I still have many from my childhood and I've collected some recently.  I also have a few mugs that came out in recent years.  Before you ask, no I don't remember the TV show, but I do know that it exists.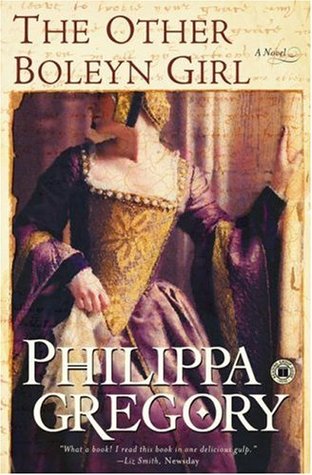 3. The Other Boleyn Girl by Philippa Gregory
This one reminds me of my trip to England and visiting the Boleyn Castle.  I actually picked this book up after visiting there.  My cousins recommended it to me once they saw how much I was interested in Tudor history.
4.  Twilight Series by Stephanie Meyer
Alright now before you laugh and leave my blog, I want to explain.  I had spent many years not reading – mostly because when I was in college and university I didn't want to read after reading a bazillion pages worth of articles.  This was the first book (and series) that I picked up after I graduated and was unemployed.  I remember being able to just sit there an read it – not having to think too hard or analyze the story and what it was trying to teach me.  I just got to enjoy it.  Would I like it now? I don't know.  But it got me back into reading and that makes me thankful.
5.  Time Traveler's Wife by Audrey Niffenegger
When I first read this book, I cried – and I mean full out ugly cried!  This was another one I read when I was unemployed and got through in one sitting – made it easier to ugly cry without judgement that way.  It was just so emotional and heart-moving.  It was nothing like I had ever read at that point.
6. The Tenth Circle by Jodi Picoult
I'm thankful for this book because it was the second Jodi Picoult book I ever read and I just fell in love with her writing.  I read My Sister's Keeper first and really liked it, but I didn't connect with the character.  In the Tenth Circle I connected with the main character's story and decide then that Jodi would be one of my favourite authors – I've been buying her books ever since (even when I haven't been able to get to any others besides The Pact and Between the Lines).
7. Memoirs of a Geisha by Arthur Golden
I picked this up right after the movie came out on DVD because I loved the movie so much.  This was my first Diverse read, I believe.  It wasn't something I thought about back then, I just picked up a book that sounded interesting, or that I watched the movie of and was curious if the book was different.  By looking back, I'm 90% sure this was my first diverse read and I absolutely loved it.  I already had the connection with the movie so it was easy to picture the settings that I had never visited and the style of clothing that I had never been exposed to.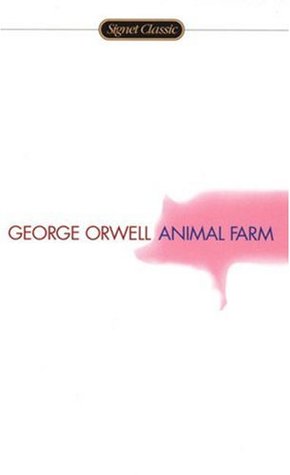 8. Animal Farm by George Orwell
This book was the first and only book I read in high school.  It was the first book that made me think that I actually did enjoy reading – that I just hated when people told me what I HADE to read.  This was the also in an English class where the teacher made me realize that I wasn't necessarily bad at English and that I could be creative.
9.  Intensity by Dean Koontz
This one has a couple of reasons why I am thankful for it.  Firstly, it was my first thriller (at least that I can remember).  Secondly, it was the first book my grandma and I read together (her first and then me the week after).  She was the only member in my family that read, so for her to share that with me is a great memory.
10. Stephanie Plum Series by Janet Evanovich
This one, like Intensity, was one that my grandma and I read together.  We read this entire series (that was published before she passed).  It was one of the few crime-based/detective-ish novels that I read that had humour in it.  I will also be fond of this series – no matter what a movie adaptation does to it.
So there you have it, my top ten (in no particular order) books (or series) that I am thankful for.  What books are you thankful for?  Have you read any on my list? Let me know in the comments.