Hello Everyone,
Yes, it has been a while, and I am terribly sorry.  October was a horribly busy month – not that this excuses it, or explains my lack of posting in September, but there it is.  I wanted to start out the month fresh – and hopefully keep up with regular posting.  So why not start with a Monthly TBR?  I have a couple of reading challenges and group reads that I want to share.  Let's get started!
November TBR
Here's the general overview of my November TBR.  Is it an ambitious TBR? Of course!  I wouldn't have it any other way!  I only read 4 books in September, but I managed to read 10.5 last month – 9 seems possible.
TBR and Beyond Group Reads
There are a few TBR and Beyond group reads this month including A Touch of Gold, Light Between Worlds, The Start-Touched Queen, and Girls of Paper and Fire.  I'd love to get to all of them, but I'm not sure I will get Girls of Paper and Fire on time.  Below is more information, including a link to the Group Event if you are interested.
We will be reading and doing a group discussion on November 23-24th, but the author, Annie Sullivan, is also joining us for Spoiler-Free Live Chat on November 8th at 8pm EST.  I'm super excited to get to this book – and if you join you have a chance to win some awesome swag!
When I found out that we were getting this book as a Group Read and Author Chat I just about died!  This is a beautiful cover, but at its core, it tells an intense story.  I have a feeling that I will have so many feels and my soul may be crushed.   The Group Discussion is on November 29th and the Live Author Chat will be on December 13th at 8pm EST.   Again, we will be offering a chance to win amazing swag.
Note Content Warning: characters dealing with depression, self-harm, post-traumatic stress disorder, suicidal ideation, illness and disordered eating, and the loss of a loved one. It refers to possible suicide, contains scenes of violence and war, and brief mentions may be unsettling to readers with emetophobia.
This book was one of my most anticipated for 2018!  The Group Discussion event won't be until December 8th, but the No-Spoiler Live Author Chat will be held on November 25th at 2pm.  If I manage to get my hands on this before the group discussion I will definitely read it – but if not it will definitely be on my December TBR!
Note Content Warning: Sexual Assault, Animal death (short but graphic), Torture, Physical Abuse, Sex Trafficking. Please go into this one with CAUTION. If you have any questions then please message me but if the question is about the sexual assault – the answer is yes there is a lot of it and yes, it's fairly graphic.
The Princess Saves the Day – TBR and Beyond Reading Challenge
I'm planning on starting with the Belle Rope because 1) Belle is awesome and 2) because most of my TBR fit there easily.  I may try others depending on how fast I get through my list – and if I can fit the rest of my TBR elsewhere.
Reading Rivalry Challenge – Mean Girls
I think I read so much last month because I'm competitive and I joined the Reading Rivalry Challenge.  It's a Facebook group that creates a monthly challenge with different criteria depending on the theme.  This month, I'm part of the Mean Girls Team and I'm hoping to help with a win.   Here are the criteria and my potential book for each one.
Author Highlight (James Patterson, Jodi Picoult, or Maggie Steifvater)
Where There's Smoke by Jodi Picoult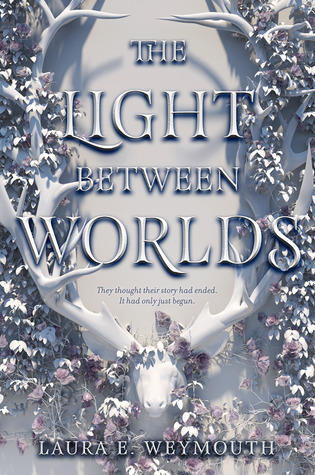 Book with Animal on the Cover
The Light Between Worlds by Laura E. Weymouth
See above for content warning and TBR & Beyond Group Discussion/Author Chat.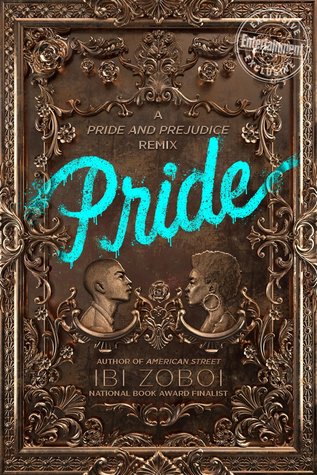 Current Problem in Society
*my copy is an OwlCrate Exclusive – hence the Pink instead of Blue.
The Great American Reading List
Alice's Adventure Alice's Adventures in Wonderland by Lewis Carroll, Camille Rose Garcia
Family
A Touch of Gold (A Touch of Gold #1) by Annie Sullivan
See information above for TBR and Beyond Group Discussion and Author Live Chat
Regret not Starting Sooner
The Star-Touched Queen (The Star-Touched Queen #1) by Roshani Chokshi
This Part One of a Group Read on TBR and Beyond – information to come.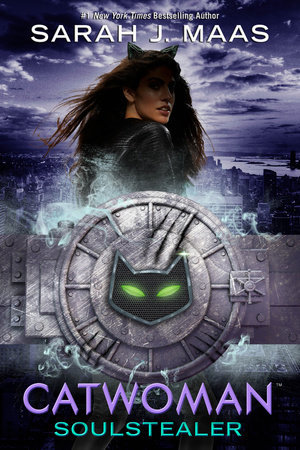 Girl on the Cover
Catwoman: Soulstealer (DC Icons #3) by Sarah J. Maas
Thankfully I don't have to read this series in order, because I love Catwoman and need to read it now!
Gravitated to in Library
The Echo Room by Parker Peevyhouse
Next Book in a Series
A Crown of Wishes (The Star-Touched Queen #2) by Roshani Chokshi
This is the second part of the Group Read on TBR and Beyond – information to come.
Strong Female Friendship
Broken Things by Lauren Oliver
Wow that was a longer post than I had expected… well what's done is done.
What's your November TBR? Any that I should check out – or could be swapped out with what I currently have? Have you read any of these? What are your thoughts?
Join us in TBR and Beyond for all the amazing Group Read and Author Chats to come!