Top Ten Tuesday was created by The Broke and the Bookish in June of 2010 and was moved to That Artsy Reader Girl in January of 2018. It was born of a love of lists, a love of books, and a desire to bring bookish friends together.
This week's Top Ten Topic is "Books I Decided to DNF (did not finish) too Quickly ".  Just to give perspective, my typical rule for DNFing a book is that I have to read at least 50 pages of the book before "giving up".  I will try to let you know if I actually stick to this rule for these books or not.  These are in no particular order.
---
1. Tarnish by Katherine Longshore
This one is another book about Anne Boleyn.  I love reading Anne Boleyn books and, really, any Tudor historical fiction book. I picked this up and started it.  I was constantly distracted from it and I was clearly not in the mood for another Anne Boleyn book at that moment – plus this was a library book so it was due back soon.  I didn't get to my 50 page rule (I think I only made it to 20 pages lol.  I plan on trying it again in the future.
2. To Kill a Mockingbird by Harper Lee
This was a book club read and I wanted to read this.  I would pick it up, get distracted or feel daunted by the text size and the idea of reading a classic.  This is another one where I didn't meet the 50 page rule.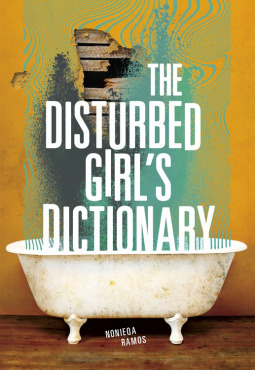 3. The Disturbed Girl's Dictionary by NoNieqa Ramos
I received this one as an eARC back in February.  I was really interested in the story, but I was having a hard time relating to the character (and honestly I found her a little annoying).  I plan on trying this one again, but at that point I just couldn't continue (I was dreading reading every time I picked up the book).  I made it to page 95 of this book.
4. Fahrenheit 451 by Ray Bradbury
This one I have DNF'd 2 or 3 times.  Again, it seems to be a fear of classics and how much time and energy they seem to need for me.  I was really enjoying it, but I just got distracted from it.  I have tried physically reading it and listening to it on audiobook, both times ended with DNFing it.  I really want to read this one and I think I just need to find the perfect mood to read it.  Made it about 50% of the way through it.
5. Gotham Academy by Becky Cloonan, Karl Kerschl (Illistrator)
I keep picking this one up and enjoying it, but then I get distracted and it's due back to the library by the time I go back to focus on it.  I like the art style and the story sounds interesting for how far in I got.  Really I think I wasn't even 1/4th of the way through it.  I do plan on picking this up again and finishing it!
So for the rest of these I don't think I've DNF'd these too quickly.  I don't typically DNF books.  It takes a lot for me to do that and I don't usually mark them as DNF in Goodreads because I do plan on going back and know it's just my mood.  That being said, the rest of these are just my DNF'd books.
6. Anyone But You (Twisted Lit #3) by Kim Askew and Amy Helmes
I picked this up because the idea of a Romeo and Juliet retelling just peeked my interest.  I got about 20 pages or so into it and just found myself being bored.  I think when I picked this up I had just binged a bunch of contemporaries so it may have just been burn out or my mood wasn't in the right place.  That being said, I don't know if I will pick this one up again – there are just so many contemporaries and retellings I want to get to more that I don't know if I want to try again.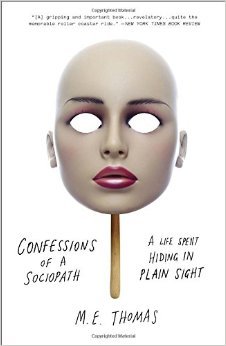 7. Confession of a Sociopath by M E Thomas
I picked this up on a whim.  I don't know why, but I thought it was fiction and more of a humourous telling.  I was so wrong.  It was an audiobook and I wasn't into the narrator. I didn't get very far into the book (maybe 30 minutes or so) and I don't plan on picking this one up again.
8. The Emperor of Any Place by Tim Wynne-Jones
This was another book club read.  I got about 50% through the book.  I was enjoying parts of the book, but not all.  Half of the book is based in the present time and the other half is based on the book the character is reading (a non-fiction story).  The book was WAY more interesting than the main character.  I was sad that I didn't enjoy this book enough to finish it because it was based in Toronto.  I went to the book club expecting to hear spoilers but still wanting to finish it, but now that time has passed, I don't think I will.
9. Unbecoming by Jenny Downham
This book follows three generations.  I was listening to it on audiobook and the story and narrator did not grab me at all.  I remember being bored!  I don't remember anything else about this – clearly I will not be picking this one up again.
10. Beauty and the Beast: Lost in a Book by Jennifer Donnelly
Ok so don't hate me, but I was completely bored by this book.  I LOVE, LOVE, LOVE Beauty and the Beast!  I picked this up thinking it would be, not a retelling but, a side story to the movie where Belle goes on an adventure.  The "Lost in a Book" portion of the book was interesting, but there wasn't enough of it.  There is too much repeat of the actual movie and not enough about the book and it's world that Belle is escaping to. I know so many people love it, but I was just disappointed and I was hating it so much that I had to stop reading it 50% of the way through.
That's my list of DNFs.  What do you guys think? Should I give any of these another try? Or should I just forget them?