Top Ten Tuesday was created by The Broke and the Bookish in June of 2010 and was moved to That Artsy Reader Girl in January of 2018. It was born of a love of lists, a love of books, and a desire to bring bookish friends together.
This week's Top Ten Topic is "Bookish Worlds I'd Want to/Never Want to Live In".  So here's my Top 5 Bookish Worlds I'd Want to Live in and Top 5 Bookish Worlds I wouldn't want to live in.  They are in no particular order.
---
Top 5 Bookish Worlds I'd Want to Live in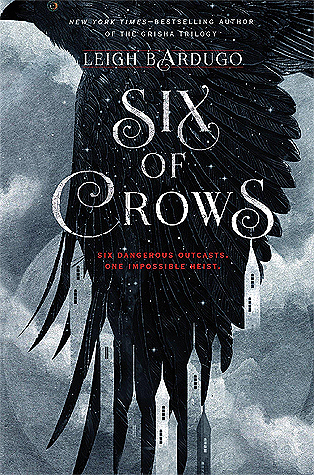 Grisha Universe from Six of Crows – I love the idea of having magical abilities and the fact that it's based on a futuristic Russia just adds to the beauty of the world.
Gods Behaving Badly alternative reality – basically it's no different than the real world, except the Greek Gods live among us.  If you haven't read this book you definitely should! It's hilarious.
Sailor Moon Universe – ok so this is more because I would LOVE to be a Sailor Scout!
Marvel Universe, specifically X-Men – this one is based on the idea of wanting super powers!  I love Jean Grey (Phoenix), Rogue, and Kitty Pride!
DC Universe – again super powers!!! I love Black Canary, Wonder Woman, and Zatanna (and yes I'm only naming powerful females!).
Top 5 Bookish Worlds I'd Never Want to Live in
The Host world – honestly, who wants to live in a world where an alien race takes over your mind and body!
The Hunger Games world – ok now hear me out.  I love this book (unlike the one above) but this dystopian world does not sound like a fun place to live and I'd be one of the lucky ones selected to die 😦
Delirium alternative United States- the idea where you don't feel love is truly sad.
Zom-B alternative England – just zombies! That is all!
The Call alternative Ireland – evil fairies can just steal you from your world and take you to their dimension to hunt and kill you – yeah no thanks!
So that's it guys.  Sorry if it's a little boring.  This is not one I've ever really thought about.  Hopefully the next TTT is a little more my speed.